Delray Beach Charter Bus Company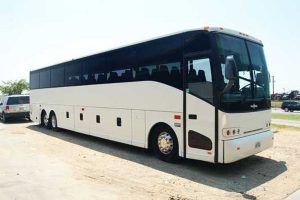 This city is known for its youthful mind-set and unique natural environment. Visitors and residents alike enjoy mountain biking, hiking, horseback riding, bird watching and more. While visiting, transportation should be the least of your concerns. There is a wide variety of charter buses, shuttle buses and coach buses ready to accommodate your every need. Finding a vehicle that meets your unique set of demands is our specialty. For smaller groups, there are the shuttle and minibuses, which can fit anywhere from 15 to 40 passengers. For large groups, we offer charter buses that can fit up to 55 to 60 passengers at a time. We take pride in making bus transportation service easy and convenient for everyone! No matter the "who" or the "what", we have the "how" covered! Our easy-to-use website makes your experience a pleasant one. Visit us online and request an instant quote and rest assured, you will be the number one priority of our expertly trained reservation staff.
35 Passenger Charter Bus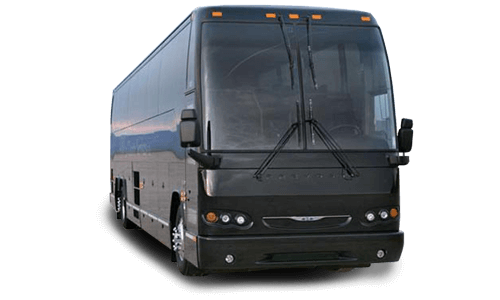 40 Passenger Charter Bus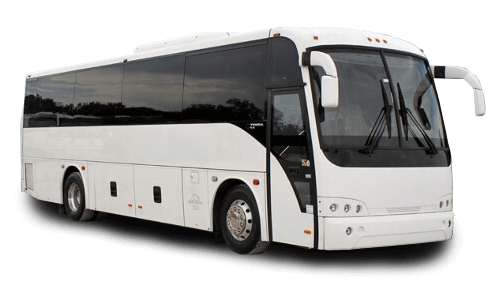 50 Passenger Charter Bus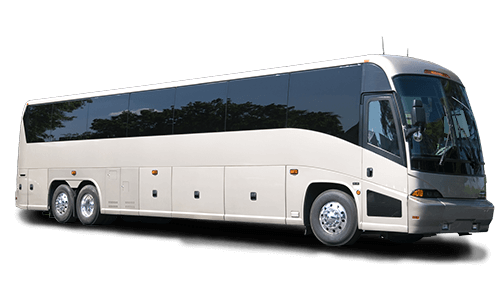 56 Passenger Charter Bus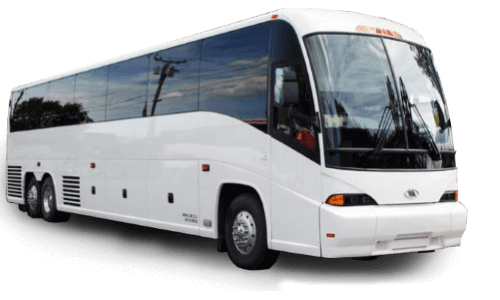 Delray Beach Charter Bus Services
Group Transportation Services
Sports Team Transportation
55+ Senior Group Transportation
Contact Us - Free Instant Quote!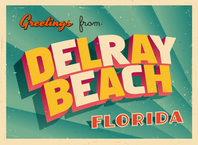 Similar to other parts of Florida, Delray Beach has a strong Native American History. The area was originally settled by the Jaega people and later the Tequesta as well as Seminole tribes. In 1876, the Orange Grove House of Refuge was established to rescue survivors from abandoned and wrecked ships. The second people to inhabit the area were African Americans. They came down from the Florida panhandle and purchased land from the House of Refuge. In the 1900's settlers came from the Bahamas and began to harvest citrus and pineapple crops. The land boom in the 20's saw a shift from a predominantly agricultural economy to one of tourism and real estate.
Delray Beach Popular Attractions & Things To Do
Any trip to Florida will undoubtedly involve a day or two spent at the beach. The beaches of Delray are sure to please as their amenities are plentiful. Vacations can be expensive, especially when visiting beautiful states like Florida that offer sun, sand, and beach seekers from all over the country.
Delray Municipal Beach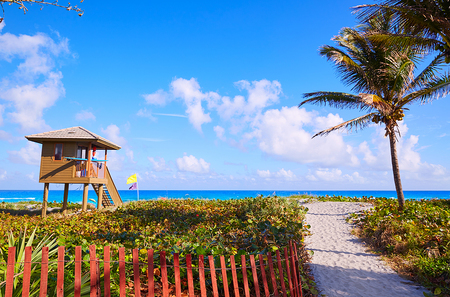 That being the case, to be named the state's top beach by a well-known travel magazine is quite a distinction. Delray Municipal Beach is a true standout for those looking for a variety of convenient and inexpensive amenities and a family-friendly atmosphere. The beach is free to use with plenty of public parking nearby. Visitors are able to rent umbrellas, chairs, paddle boards, and snorkeling equipment, and there are plenty of dining, shopping, and lodging options nearby as well.
Address: 400 S Ocean Blvd, Delray Beach, FL 33483
---
The Wakodahatchee Wetlands
The Wakodahatchee Wetlands are a preserved natural area that is a popular destination for wildlife photographers, hikers, and all-around outdoor enthusiasts. It is not uncommon to see turtles, foxes, snakes, and alligators here. The area is also home an incredible array of birds – from raptors to waterfowl and woodpeckers as well. The wetlands are free to visit and feature a network of raised boardwalk-style trails that are safe, well-marked and offer great vantage points to take in the natural beauty that abounds.
Address: 13270 Jog Rd, Delray Beach, FL 33484
Sandoway Discovery Center
Featuring a variety of educational as well as recreational options, the Sandoway Discovery Center is part nature preserve, part zoo, and part classroom. And for those traveling with animal-loving kids, it is a great place to spend a few hours. Here guests can observe scheduled shark and alligator feedings. The center has one of the state's largest shell collections that is a big hit with amateur beachcombers. Guided beach and dune tours are also available. These are a great option for those looking to get outdoors, burn a few calories and get up-close-and-personal with some amazing habitats and animals. Teaching children about the importance of the natural world may be the best way to ensure its preservation.
Address: 142 S Ocean Blvd, Delray Beach, FL 33483
Delray Beach Children's Garden
Another such place to accomplish this is at the Delray Beach Children's Garden. The garden consists of two acres of land that was donated by a local church. It offers a variety of opportunities for kids as well as adults to learn, play, and work together in a nature's classroom. There is a menagerie of trees, cultivated areas, a pond, gardening tools, and an oversized chair where the popular story time reading activity takes place.
Address: 137 SW 2nd Ave, Delray Beach, FL 33444
Florida and golf have become synonymous. Touted as one of the country's premier golf destinations; for diehard links fanatics, no visit is complete without a round or two on one of the state's 1,000-plus golf courses.
The Boynton Beach Golf Course
The Boynton Beach Golf Course features two courses. Regardless of your level, they have you covered. The facility offers an 18-hole, par 71 championship course that is both scenic and challenging. For those who would rather not commit to three or four hours, there is a popular nine-hole course as well. Tee times go quickly during the peak season, so book your spot in advance.
Address: 8020 Jog Rd, Boynton Beach, FL 33472
Wick Theater and Costume Museum
A combination of Community Theater and priceless costume collection, The Wick Theater and Costume Museum was the brainchild of a woman who had the vision of creating a one-of-a-kind cultural attraction that brought a bit of the glitz and glam of New York City to south Florida. Considered to be one of the best attractions of its kind, many of the museum's pieces date back decades. Included in display are costumes from many well-known Broadway shows. Though it is not necessarily cheap, it is possible to take a guided tour that includes lunch at the facility's restaurant called the Tavern Room. If it is live entertainment you crave, check out their website to see what is on the schedule for when you will be in the area.
Address: 7901 N Federal Hwy, Boca Raton, FL 33487
South Florida has experienced a beer revolution in recent years. Many beer aficionado's tastes have switched from largely tasteless national brands to bold, locally produced ones. This has brought about an influx of local craft breweries.
Saltwater Brewery
Saltwater Brewery is a popular adult beverage destination for locals and tourists alike. Guided tours of their facility are offered on Saturday afternoons offering a behind the scenes look into this revolution. Due to their popularity, they often fill up quickly, so it would be a good idea to arrive early and reserve your spot.
Address: 1701 W Atlantic Ave, Delray Beach, FL 33445
Sundook Fine Art Galleries
Sundook Fine Art Galleries was founded nearly four decades ago. In that time, it has evolved into one of the area's most unique and well-respected galleries. The gallery features a variety of paintings, sculptures, and prints. The gallery's works are the creations of local, national, and international artists. They also offer other services such as custom framing, packaging, and shipping. They frequently offer community events such as book signings and chances to meet authors and artists. So, check out their website to see what is on their calendar of events for when you will be visiting.
Address: 524 East Atlantic Avenue, Delray Beach, FL
"The Avenue"
Delray Beach's most trendy shopping, dining and entertainment district is The Avenue. This is at the heart of Delray on Atlantic Avenue and runs through the downtown area. The street is lined with unique shops full of art and items for purchase. There are also several dining options to be found here. And in the evening, at any one of the trendy beach town bars, you are sure to hear live music from one of several popular local bands. The Avenue has been known to draw a crowd. Especially in the evening and on weekends. For those who have had their fill of beaches and swamp tours, it is a nice change of pace and an excellent place to relax with a cup of coffee or a glass of wine.
Food is one of the most important aspects of any getaway.
Address: 634 E. Atlantic Avenue. Delray Beach, FL 33483
The eateries in Delray Beach are plentiful and sure to please even the most critical palate amongst you. Whether you are in the mood for a cup of joe at Common Grounds or a taco and margarita from Rocco's Taco's, you are sure to find exactly what you are looking for here in Delray.
Delray Beach Charter Bus Rentals
40 Passenger Charter Bus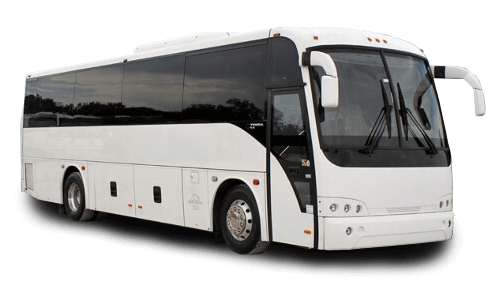 56 Passenger Charter Bus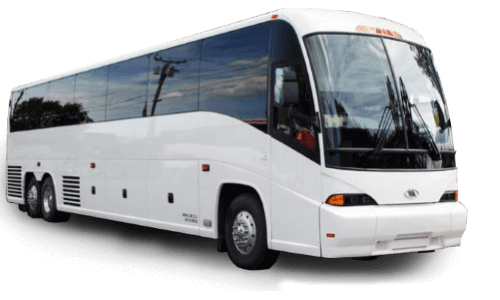 As you finalize your travel plans. Remember, regardless of your itinerary or group size, We can provide comfortable and stylish transportation. We pride ourselves on making the process of reserving a bus as simple and convenient as possible. Our online quotes and reservation staff make planning your trip easy and seamless. Our selection of charter buses, shuttle buses, and minibuses can accommodate groups from 20 to 50 plus passengers. With a wide selection of colors and styles, we are sure to have exactly what you want and need. Do not let transportation worries keep you from fully enjoying your Delray Beach getaway. Whether you plan to soak up the sun at the beach, enjoy one of the museums or art galleries, planning a wedding and need wedding transportation or dive into the local history of this south Florida beach town, Our support team is here and ready to take the worry and stress out of reserving a bus so you can focus on what really matters, enjoying Delray Beach. We hope to cross paths with you soon!
---
Charter Bus Rental FAQ
How much does it cost to rent a charter bus?
Typically a charter bus rental can average $160 per hour to $200 per hour depending on many factors such as number of passengers and trip length.
How many people can you fit in a charter bus?
Charter Buses come in many different sizes from 50 passenger to 65 passengers.
How to rent a charter bus?
Renting a charter bus is a simple process that begins with a phone call. Contact us today for a free estimate on your trip.
Where can you take a charter Bus?
A Charter Bus is the perfect method of transportation for larger groups. Most Charter Buses can travel to stadiums, national parks, amusement parks, and much more!
35 Passenger Charter Bus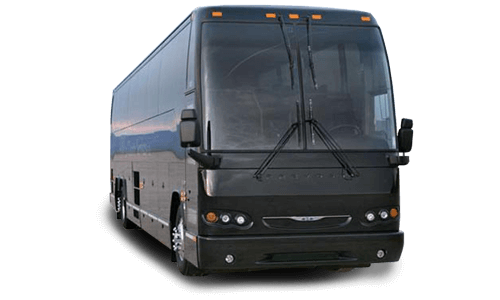 40 Passenger Charter Bus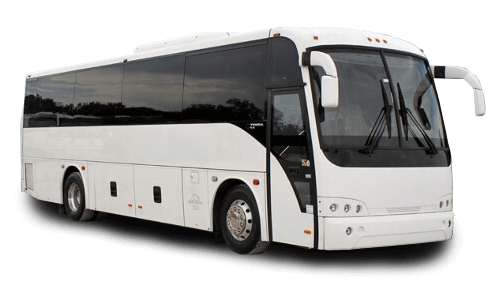 50 Passenger Charter Bus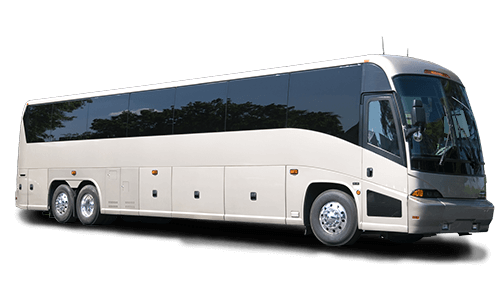 56 Passenger Charter Bus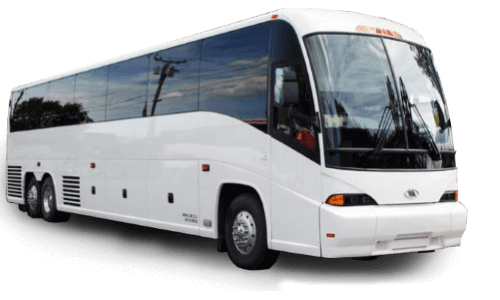 Delray Beach Charter Bus Pricing
| Vehicle Type | Vehicle Passengers | Hourly Rates* |
| --- | --- | --- |
| 50 Passenger Charter Bus | Up To 50 | $130-$180 |
| 55 Passenger Charter Bus | Up To 55 | $180-$230 |
| 56 Passenger Charter Bus | Up To 56 | $230-$280 |
| 60 Passenger Charter Bus | Up To 60 | $280-$400 |