Jupiter Charter Bus Company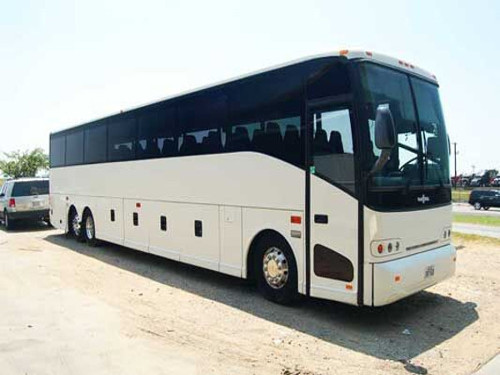 Jupiter is the northernmost town in Palm Beach County. The 2019 US Census estimated, the town had a population of 65,791. This city, in addition to being the home to several famous individuals, was rated as the 12th Best Beach Town in America by WalletHub in 2018, and the 9th Happiest Seaside Town in America by Coastal Living in 2012. Whether your visit is to catch a Miami Marlins or St Louis Cardinals spring training exercise, to visit the historic Jupiter Lighthouse, or in hopes of running into one of the many famous faces commonly seen around town, our team can get you where you're going! We have a wide variety of charter buses, shuttle buses and coach buses that are able to accommodate you and your entire group.
Finding a vehicle that meets your needs is our specialty. We have options for small and large groups alike. There are the shuttle and minibuses. These busses can accommodate anywhere from 15 to 40 passengers. As well as larger charter buses that can fit up to 55 to 60 passengers at a time. We take pride in making bus transportation service easy and convenient for everyone involved! No matter the "who" or the "what", we have the "how" covered! Our easy-to-use website makes your experience a pleasant and memorable one. You can request an instant online quote. And when you communicate with our expertly trained reservation staff, rest assured, you will be their number one priority.
35 Passenger Charter Bus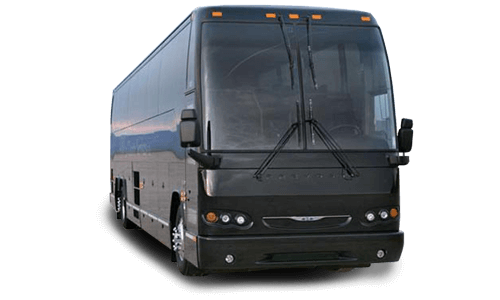 40 Passenger Charter Bus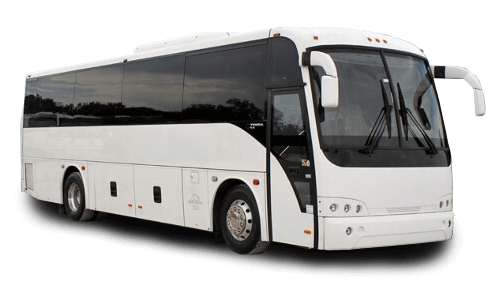 50 Passenger Charter Bus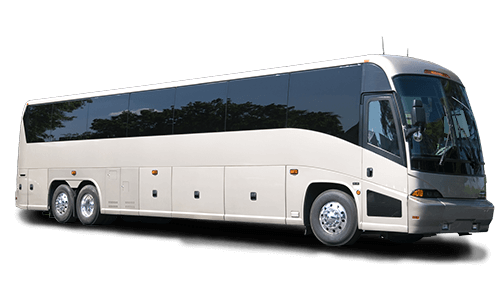 56 Passenger Charter Bus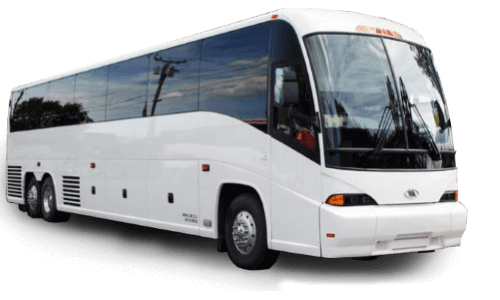 Jupiter Charter Bus Services
Group Transportation Services
Sports Team Transportation
55+ Senior Group Transportation
Contact Us - Free Instant Quote!

Jupiter got its name through a series of misunderstandings. The area where the town now sits was once home to the Hobe Indian tribe. Hobe Sound, a nearby waterway also carries this tribe's namesake. The Spanish spelling Jobe of the native people name Hobe was misunderstood by a mapmaker and recorded it as Jove. Subsequently, mapmakers further misunderstood this to be the name of the Roman god also known as Jupiter. The god Jupiter (or Zeus in the Greek mythology) is the chief Roman god, and the god of light, sky and weather, and of the state and its welfare and laws. Jupiter's consort was Juno, inspiring a neighboring town to name itself Juno Beach. The most noteworthy landmark is the Jupiter Inlet Lighthouse. Construction was completed in 1860. It is made of brick, and was painted red in 1910 to cover discoloration caused by humidity. In 2004, Hurricane Jeanne sandblasted the paint from the upper portion of the tower, as a result, the tower was repainted using a potassium silicate mineral coating.
Jupiter Popular Attractions & Things To Do
The Jupiter Lighthouse and Park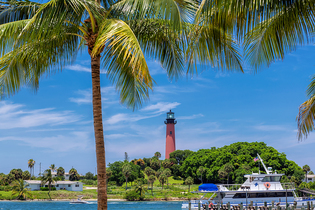 The lighthouse is the default symbol for Jupiter and is managed by the Loxahatchee River Historical Society. The Jupiter Lighthouse and Park has been open to the public since 1973 and sits on a 120-acre site. Some of the best views of the city can be seen here. There are both guided and unguided tours of the facility. For tech-savvy travelers, it is possible to use your phone as an audio guide, so you will get the same great information but at your own pace. If you are among the fit and fearless, take a hike to the top of the structure. Keep in mind, children must be at least four feet tall to accompany your group to the top of the lighthouse.
Address: 500 Captain Armours Way, Jupiter, FL 33469
Jonathon Dickson State Park
The Jonathon Dickson State Park is another popular destination. The park is open seven days a week and is located in Hobe Sound, just a few minutes from Jupiter. Jonathan Dickinson State Park is the largest park in southeast Florida and offers visitors a vast menagerie of activity options. For the outdoor enthusiast, and physically fit guest who want to burn some calories and see the park at the same time, canoe, kayak, and bicycle rentals are available. If a guided tour is your preference, options by boat, canoe, horseback, and buggy are available as well. There is a trendy new food and beverage area featuring wine, beer, and a full menu consisting largely of locally grown and produced items and ingredients.
Address: 16450 SE Federal Hwy, Hobe Sound, FL 33455
Dupuis Nature Center
Dupuis Nature Center is another such attraction. With a wide range of recreational activities on its more than 20,000 acres, the Dupuis Nature Center contains a variety of natural environments, including pine forests, marshes, and cypress swamps. The nature center is a predominantly community-based education center that targets nearly every segment of the local population with hands-on, interactive, and educational programs and events. All of which are fun and entertaining. Some of the most popular events take place during the guided evening stargazing tours led by center staff. Carlin Park is nearly 3000 feet of white sand beaches that slopes gently into the ocean. Running parallel to the famous A1A, the park is open daily from sunrise to sunset. Here you will find six lighted tennis courts open to the public until 9pm. The park's beach is one of its most popular attractions. It includes defined swimming areas staffed by lifeguards, nearby picnic tables, pavilions, and several playgrounds designed for various ages. After a long day of exerting activities visitors appreciate the outdoor showers and relaxing café. It is the perfect place to unwind with a cold beverage.
Address:23500 Southwest Kanner Highway, Canal Point, FL 33438
Clematis Street
If you are looking for shopping and nightlife, head south to West Palm Beach and check out Clematis Street. Considered by many to be the heart of West Palm Beach, Clematis Street is also a trendy destination that is home to some of the city's most popular pubs, eateries, galleries, and shops. If you will be in the area mid-week, consider stopping by for a Thursday evening full of live entertainment. These events normally run from six until nine PM. Many of the establishments stay open until 11. Those that do are known to serve some of the best food and drinks you will find anywhere in the area. Be prepared to pay a premium for such a great atmosphere. But rest assured, it will be money well spent.
Address: Clematis St West Palm Beach, FL 33401
Cities in south Florida are known to have some of the best ethnic and seafood in the country. Jupiter is no exception to this rule. Just to name a few. All are sure to satisfy your desire to drink and dine the night away under the starry south Florida sky.
Guanabanas is an island themed restaurant specializing in seafood. They have amazing drinks and a view that is unparalleled. While you are there, take in a live show and enjoy the boat traffic up and down the Intercoastal Waterway. Restaurants like this are plentiful in Jupiter. Address – 960 N Hwy A1A, Jupiter, FL 33477
Square Grouper Address – 1111 Love St, Jupiter, FL 33477
Johnny Mangos Address – 71 E Indiantown Rd #805, Jupiter, FL 33477
Twisted Tuna Address – 4290 SE Salerno Rd, Stuart, FL 34997
Utiki and Dive Bar Address – 318 South, US-1, Jupiter, FL 33477
The Woods
For upscale dining, a must is The Woods. This flagship restaurant is an upscale sports bar owned by golf legend, Tiger Woods. Perfect for both small groups of friends and family and large gatherings as well, this destination has become a favorite among visitors and locals alike.
Address: 129 Soundings Ave, Jupiter, FL 33477
The Parisian
Founded by Tarzi Cenador, a native of Paris, The Parisian is a fine dining experience that allows guests to enjoy the tastes of his homeland. The upbeat and lively atmosphere, uniquely flavored with French music, immediately puts you in a Parisian frame of mind. The menu combines French classics with a modern twist of original vegetables and sauces. With over fifty wine selections from around the world, you are sure to find something for every palate. 1000 North has one policy. Simply stated, "We wanted to give guests something they can't find in our area – an experience many people travel to Miami or New York to get. We are bringing that to Jupiter and topping it off with a beautiful waterfront view of the Jupiter Lighthouse. Those coming to 1000 NORTH can even arrive by boat if they prefer."
Address: 201 N U.S. Highway 1 Jupiter, FL 33477
If you are looking for something somewhere between the two, there are plenty of those options as well. Family style dining options such as Outback Steakhouse and Chilis can be found as well as local favorites. For breakfast and lunch, consider FirstWatch. Or maybe an Acai Bowl from 3Natives. If a sandwich is what you crave, do your taste buds a solid and try a Pub Sub! These can be found at any Publix grocery store, in the deli section. Trust us, your mouth is going to love you for this!
Jupiter Charter Bus Rentals
40 Passenger Charter Bus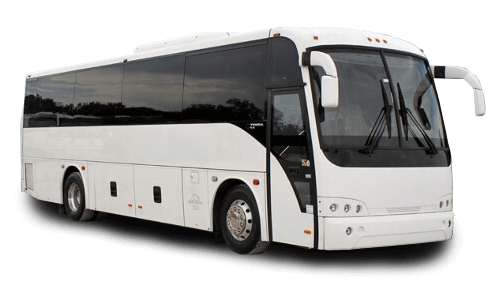 56 Passenger Charter Bus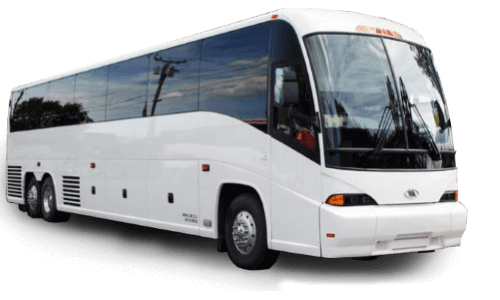 Regardless of your plans once you reach sunny Jupiter, We can provide comfortable and stylish transportation. We pride ourselves in making the process of securing your transportation easy. Be it for business or pleasure, you are our number one priority. Our online quotes and reservation staff make your experience one that is memorable, for all the right reasons. We offer a wide selection of charter buses, party buses, and minibuses that can easily accommodate groups from 20 to 50 and more passengers. Our selection of colors and styles are second to none. Do not let transportation worries keep you from enjoying your visit to Jupiter. We will get you where you want to go safely and comfortably and free from all the hassle you anticipate when it comes to coordinating transportation for an event. Sit back, relax, sip on something fruity and let us handle everything else! We hope to see you soon!
---
Charter Bus Rental FAQ
How much does it cost to rent a charter bus?
Typically a charter bus rental can average $160 per hour to $200 per hour depending on many factors such as number of passengers and trip length.
How many people can you fit in a charter bus?
Charter Buses come in many different sizes from 50 passenger to 65 passengers.
How to rent a charter bus?
Renting a charter bus is a simple process that begins with a phone call. Contact us today for a free estimate on your trip.
Where can you take a charter Bus?
A Charter Bus is the perfect method of transportation for larger groups. Most Charter Buses can travel to stadiums, national parks, amusement parks, and much more!
35 Passenger Charter Bus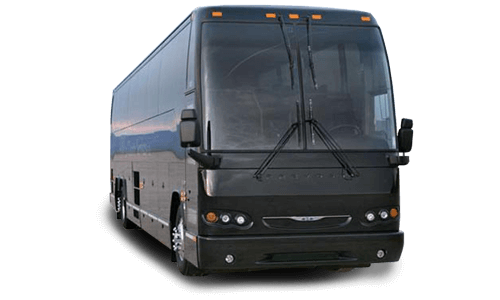 40 Passenger Charter Bus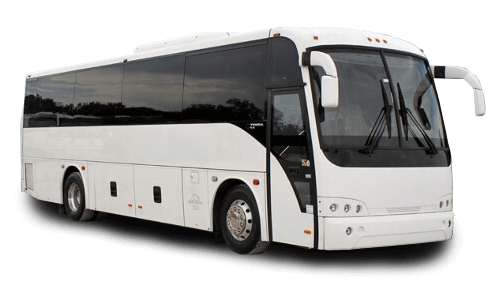 50 Passenger Charter Bus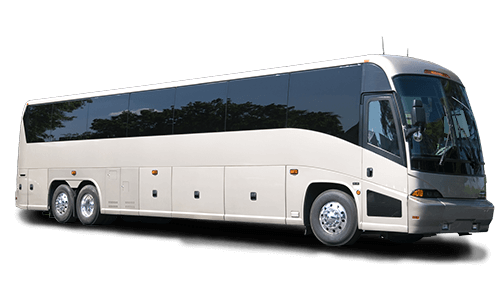 56 Passenger Charter Bus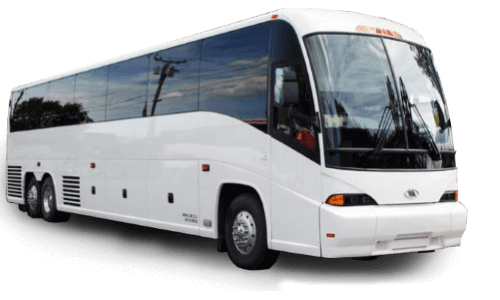 Jupiter Charter Bus Pricing
| Vehicle Type | Vehicle Passengers | Hourly Rates* |
| --- | --- | --- |
| 50 Passenger Charter Bus | Up To 50 | $130-$180 |
| 55 Passenger Charter Bus | Up To 55 | $180-$230 |
| 56 Passenger Charter Bus | Up To 56 | $230-$280 |
| 60 Passenger Charter Bus | Up To 60 | $280-$400 |