Wellington Charter Bus Company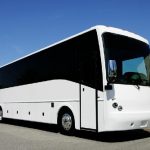 Wellington, a village just west of West Palm Beach in central Palm Beach County, is 66 miles north of Miami. If you are looking for a charter bus rental, we have the perfect fleet of vehicles to accommodate any event. In 2019, the city had a population of 65,398 making it the most populous village in the state. Although small in size, Wellington is the fifth largest municipality in Palm Beach County by population. As a part of the Miami metropolitan area, Wellington was named one of Money Magazine's "Top 100" Best Places to live in the year 2010. Although Wellington is not a village under any standard definition of the term village in the US, it is referred to officially as the "Village of Wellington". The area is also home to The Mall at Wellington Green, a shopping plaza and a large equestrian community.
35 Passenger Charter Bus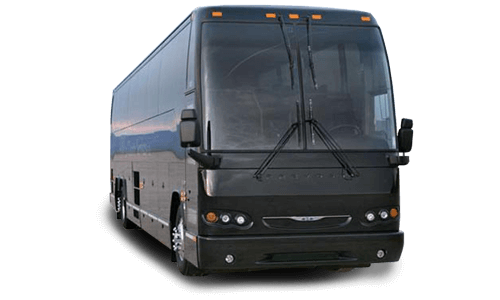 40 Passenger Charter Bus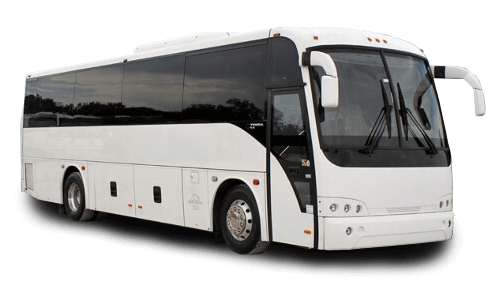 50 Passenger Charter Bus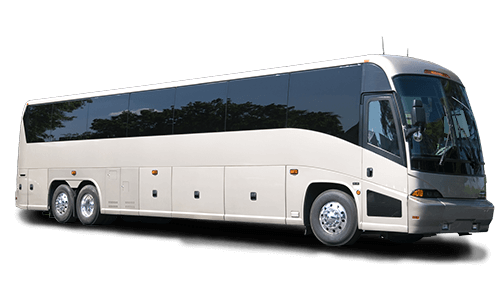 56 Passenger Charter Bus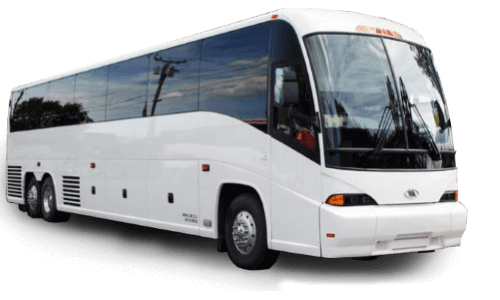 Wellington Charter Bus Services
Group Transportation Services
Sports Team Transportation
55+ Senior Group Transportation
Contact Us - Free Instant Quote!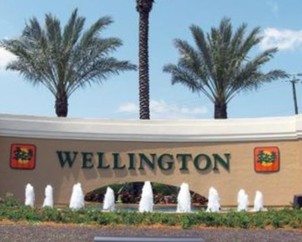 Charles Oliver Wellington, an accountant from Massachusetts, purchased the then approximately 18,000 acres of swamp land. He initially named the area the "Flying Cow Ranch" paying homage to his secondary occupation as an aviator and because his monogram, C.O.W., spelled the word, "cow". Eventually he sold off acreage and within a matter of years, a small community developed. Then on December 31, 1995, after a majority vote approved, the development became the Village of Wellington, after its original namesake, Charles O. Wellington.
Wellington Popular Attractions
Palm Beach International Polo Club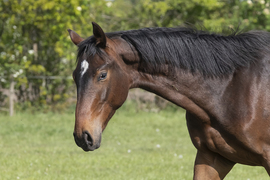 Wellington is known around the country for its equestrian community and hosting equestrian events, notably show jumping, hunting, dressage and polo. The village is host to the Winter Equestrian Festival, the largest and longest running horse show in the world. This takes place from January through April. There are more than forty weeks of equestrian competitions per year here. A new expansion includes the Global Dressage Festival. Competitors from around the world attend the equestrian events and social event held in the community. Each year Wellington hosts several high-goal polo tournaments as well. These include the USPA Piaget Gold Cup and the Nespresso U.S. Polo Open at the Palm Beach International Polo Club. The International Polo Club was an idea created by players to build a facility to showcase the skills of the ponies and players alike. The arenas of play include three state-of-the-art playing fields and a stick and ball field. Brunches and charities as well as corporate events and more are hosted at the International Polo Club in Wellington. Wellington is also home to The Palm Beach Masters series. This series is a trio of unique events hosted at Deeridge Farms. This stunning location is at the heart of equestrian sport in Wellington, Florida. These premium events offer riders and spectators, as well as sponsors, unforgettable hospitality, unrivaled facilities, and world-class showgrounds.
Address: 3667 120th Ave S, Wellington, FL 33414
The Panther Ridge Conservation Center
Aside from its draw to the equine crowd, Wellington is also a nice spot for those who enjoy the quaintness of small town life and being just a short distance from one of several nature lovers' attractions. The Panther Ridge Conservation Center, is the home to some amazing big cats that were once injured and have been rescued from the wild. Tours are available; although they are not cheap. The money goes to feed and care for the animals, so it's a great cause and well worth the expense. On the tour, you'll learn about the panthers that still roam the Florida Everglades, and how their numbers have sadly dwindled over the last century.
Address: 2143 D Rd, Loxahatchee, FL 33470
Village Park Athletics Complex
For obvious safety reasons, you won't be able to touch the beautiful animals, but you'll get close enough to appreciate their power and majesty. No matter what city you are visiting, municipal parks are great places to spend a few hours relaxing, reading a book, or communing with nature. Village Park is no different. Full of indoor and outdoor activities that'll keep you and your travel partners engaged with basketball and volleyball courts, two roller-hockey rinks, baseball and soccer fields, as well as a playground for the little ones. Most of the park's amenities are free, like the playgrounds and outdoor pavilions, which are great spot for picnics and birthday parties. Need a place to host a tournament? The sports facilities are available to rent, so check out their website for more information on how to go about doing that.
Address: 11700 Pierson Rd, Wellington, FL 33414
Peaceful Waters Sanctuary
Peaceful Waters Sanctuary is comprised of more than 30 acres of wetlands. They have been set aside to promote their natural beauty and ensure they remain undeveloped. The park is full of plants and animals, native to the region and features well-marked trails and informative signs. There is also an elevated boardwalk that leads visitors around the different wetland ponds. The sanctuary is a favorite spot for bird lovers and nature photographers, who come to see the egrets, cranes, and spoonbills that call this beautiful place home.
Address: 11676 Pierson Rd, Wellington, FL 33414
Okeeheelee Nature Center
Okeeheelee Nature Center is conveniently located between Wellington and West Palm beach, features a two-mile loop trail that is full of birds and wildflowers, and usually isn't very crowded. The trail is easily navigated by nearly everyone. However, the heat and humidity of Florida make this site a better attraction for the fall and winter months. The center includes a variety of ponds and wetlands. With a little luck, visitors may encounter tortoises, deer, and a colorful array of indigenous birds. The center's trails are often wet and muddy, so wear appropriate shoes. Be sure to bring your camera and binoculars if you have them, there will undoubtedly be many opportunities for once in a lifetime type photos.
Address: 7715 Forest Hill Blvd, West Palm Beach, FL 33413
The Wellington Conservation Center
The Wellington Conservation Center, dedicated to rehabilitating animals that have been injured or abandoned, strives to return many of the animals it assists back to the wild. Some of the center's most dangerous residents are also the most popular. Bars and big cats from various areas of the country can be found here. The center is also home to lots of birds as well. One of its focuses is on exotic South American animals that have become rare or endangered due largely to deforestation and poaching. Tours of the facility are available, and donations are always encouraged and gladly accepted as they help to keep the center continue its essential work.
Address: 14990 Palm Beach Point Blvd, Wellington, FL 33414
The Wellington Aquatics Complex
If you and your group want to combine your love of the great outdoors, might we suggest The Wellington Aquatics Complex. This is a municipal center that's open to the public and includes amenities for every age and ability. Featured is an Olympic size pool, concession stands, showers and even lockers for the safekeeping of your valuables while you're enjoying the facilities. For the little ones in your party, there's a water park and splash pad. If you would rather swim laps quietly away from the children, there are designated areas for that as well. The complex also offers swimming lessons and CPR and lifeguard certification courses.
Address:14990 Palm Beach Point Blvd, Wellington, FL 33414
If your visit to Wellington is scheduled during the winter months when a majority of the rest of the country is dealing with icy weather, you will undoubtedly be envied! Florida enjoys a climate that makes many people jealous. It's a popular destination for the so-called snowbirds that flock here to play golf and frolic in the sun. The Palm Beach and Wellington areas are the hotspots for both! There are dozens of courses within a half hour of Wellington. Some are inexpensive municipal courses, while others are uber-expensive courses generally reserved for the rich and snooty.
Madison Green Country Club
Madison Green Golf Course on Crestwood Boulevard and Okeeheelee Golf Course on Forest Hill Boulevard are two local favorites. They are reasonably priced, offer lots of natural scenery, and have restaurants and bars onsite. Despite its name, Tiger Shark Cove Community Park, visitors will not see one tiger shark. This park is really just an all-around fun park and playground that's conveniently located on Greenbriar Boulevard in Wellington. The park features a huge play area with a magical array of castle-like structures full of ladders, slides, and obstacles. The outdoor park is free! There are covered seating areas perfect for picnics, birthday parties, or an afternoon of reading and relaxation. This is an excellent place for those on a tight budget or for those with little ones with short attention spans in extreme need of exercise and outdoor time.
Address: 2001 Crestwood Blvd N, Royal Palm Beach, FL 33411
Green Motion Segway Tours
Segway's are fun and unique ways to scoot around and see lots of sights without expending a lot of energy. Just ask any mall cop! Located at 3491 Flying Cow Ranch Road, Green Motion Segway Tours offer tours of many of the area's most popular attractions. A few of the favorite trips visit the Wellington Environmental Preserve and Douglas Everglades Habitat, both of which are full of near-pristine forests, plants, and animals. The Douglas Everglades Habitat includes nearly 400 acres of preserved land full of g nature trails and a learning center. Tour groups are limited to six. You will receive all the training you need before heading out.
Address: 3479 Flying Cow Ranch Road, Wellington, FL 33470
Dining options are plentiful here as well. Whether you are looking for a quick bite, or want to enjoy a family style meal or intimate date night, you will find what you are looking for in Wellington.
Wellington Charter Bus Rentals
40 Passenger Charter Bus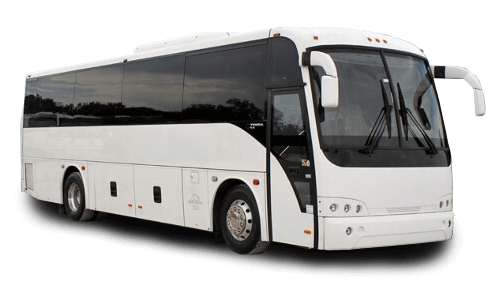 56 Passenger Charter Bus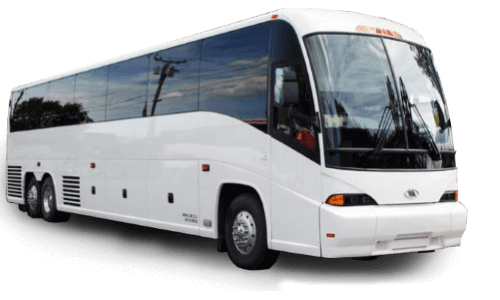 No matter your plans, West Palm Beach Party Bus can provide comfortable and stylish transportation. We pride ourselves in making the process of securing your transportation easy. Be it for business or pleasure, you are our number one priority. Our online quotes and reservation staff make your experience one that is memorable, for all the right reasons. We offer a wide selection of charter buses, shuttle buses, and minibuses that can easily accommodate groups from 20 to 50 and more passengers. Perfect for any type of event such as weddings, birthday parties, and corporate events. Our selection of colors and styles are second to none. Do not let transportation worries keep you from enjoying your visit to Jupiter. We will get you where you want to go safely and comfortably and free from all the hassle you anticipate when it comes to coordinating transportation for an event. Sit back, relax, sip on something fruity and let us handle everything else! We hope to see you soon!
---
Charter Bus Rental FAQ
How much does it cost to rent a charter bus?
Typically a charter bus rental can average $160 per hour to $200 per hour depending on many factors such as number of passengers and trip length.
How many people can you fit in a charter bus?
Charter Buses come in many different sizes from 50 passenger to 65 passengers.
How to rent a charter bus?
Renting a charter bus is a simple process that begins with a phone call. Contact us today for a free estimate on your trip.
Where can you take a charter Bus?
A Charter Bus is the perfect method of transportation for larger groups. Most Charter Buses can travel to stadiums, national parks, amusement parks, and much more!
35 Passenger Charter Bus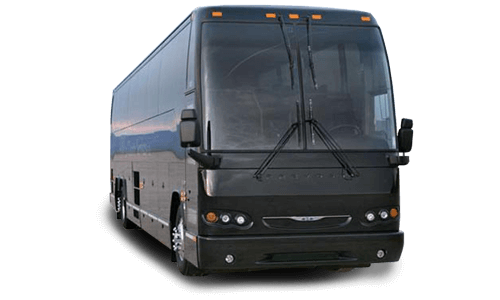 40 Passenger Charter Bus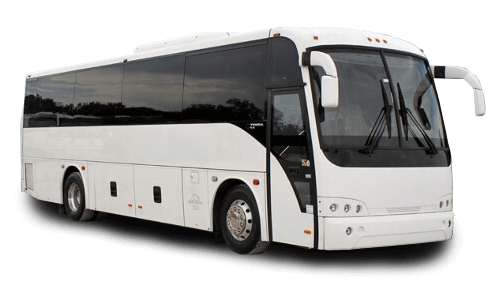 50 Passenger Charter Bus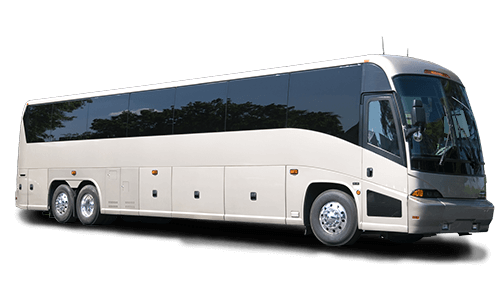 56 Passenger Charter Bus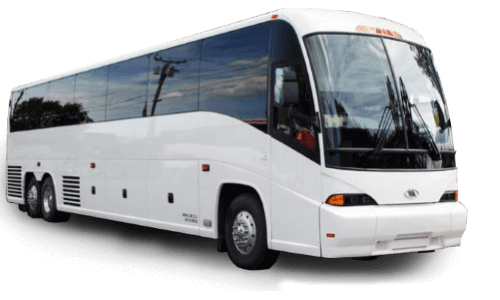 Wellington Charter Bus Pricing
| Vehicle Type | Vehicle Passengers | Hourly Rates* |
| --- | --- | --- |
| 50 Passenger Charter Bus | Up To 50 | $130-$180 |
| 55 Passenger Charter Bus | Up To 55 | $180-$230 |
| 56 Passenger Charter Bus | Up To 56 | $230-$280 |
| 60 Passenger Charter Bus | Up To 60 | $280-$400 |